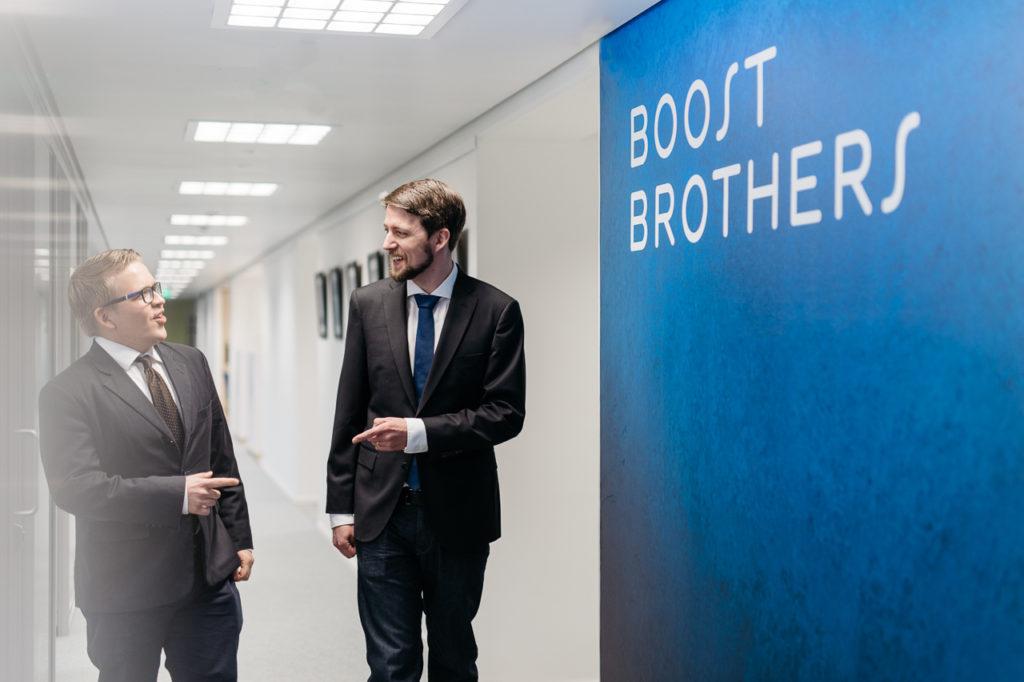 Breaking news for real estate and construction sector renewal!
An article written by the co-founders of Boost Brothers Dr. Juho-Kusti Kajander and Dr. Matti Sivunen, and analyst Samu Heikkilä discussing the unprecedented pace of innovation in the real estate and construction sector was recently featured in a leading Finnish industry media outlet Rakennuslehti (06.03.2020, In Finnish). Here is an excerpt from the article translated to English.
From low tech to high tech
The real estate and construction (REC) sector is often considered as an old-fashioned low tech industry with an insufficient focus on innovation. As many studies have shown, labor-productivity growth in construction over the past decades has been stagnant. In fact, only fishing and hunting industries have performed worse than construction in terms of productivity growth. However, recently the real estate and construction industry has been taking some major leaps forward – especially in Finland. The progress can be observed by looking at key innovation indicators i.e., number of startups, patenting and venture capital (VC) financing.
Number of startups soars
According to Unissu PropTech Nordic Region Insight Report, the number of active startups in REC sector i.e., PropTech companies in Finland rose to 136 in 2019. As a result, the number of startups in REC sector in Finland per capita is the highest among the Nordic countries. The growth in the number of startup companies active in REC sector has been remarkably strong, since a survey in 2011 carried out by Boost Brothers together with Aalto University identified only a dozen proptech startups in Finland. The apparent slow productivity and digitalization growth in the sector of real estate and construction has caused many of the entrepreneurs of the digital age to shift their focus to the industry.
Patenting to a new level
Interestingly the annual number of granted international patents in the field of civil engineering has doubled over the past decade. Additionally, out of all of the industries in Finland, the REC sector had the highest number of granted national patents in 2018. Detailed patent analysis reveals that majority of these patents protect emerging construction technologies, such as automation and robotics, material advancements and transformative digital technologies.
Surge of VC investments
Furthermore, startups in the field of construction technology raised a total of over 4 billion euros in VC funding throughout the past decade, while Nordic PropTech startups received over 300 million euros. This surge of VC funding indicates that there are strong expectations regarding the impact that these startups will have on construction business and industrial renewal. 
Boost Brothers experts are working hard to develop construction. During our history, we have carried out over 500 research and development projects on new construction technologies and project models, published over 40 peer-reviewed international scientific articles on construction innovations, and created an active global construction development network. We work on a daily basis with advanced construction methods and technologies, and our aim is to be at the forefront of international construction also in the future.