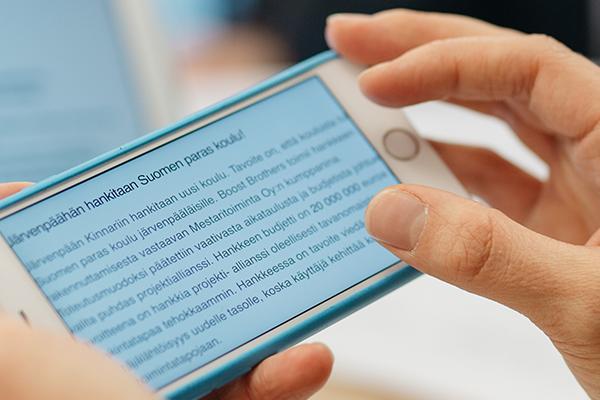 Boost is developing alliance lifecycle-model that is recommended for government
Boost Brothers Oy has been developing JUST's alliance lifecycle-model from the beginning, completing acquisitions and auditing project implementation.
At the moment, the new school of Kinnari in Järvenpää is developing with alliance lifecycle-model. Boost Brothers are working as construction expert for subscriber. According to experts' observation JUST and Kinnari's school the only house construction projects in the world that are built with alliance and lifecycle responsibility.
The alliance lifecycle-model developed by Järvenpää social and healthcare center-project (JUST) was raised as a good example for improving the quality of construction in a report (published 30.3.2017) by prime minister's investigator Erkki Virtanen. Virtanen recommends that government should start developing the alliance lifecycle-model strongly and promote the use of it in public constructions. He says that the use of model should be intensified particularly in public construction projects to prevent indoor air problems.
I think developing and introduction of the model should be improved especially in municipal sector. Reports on provincial, social and health reforms show that municipal and provincial construction projects might include about 1,3 billion euros in the next three years according to the Region's Tilakeskus, says Erkki Virtanen.
More information:
Helsingin sanomat, http://www.hs.fi/talous/art-2000005148756.html
Report of Erkki Virtanen, http://julkaisut.valtioneuvosto.fi/handle/10024/79554