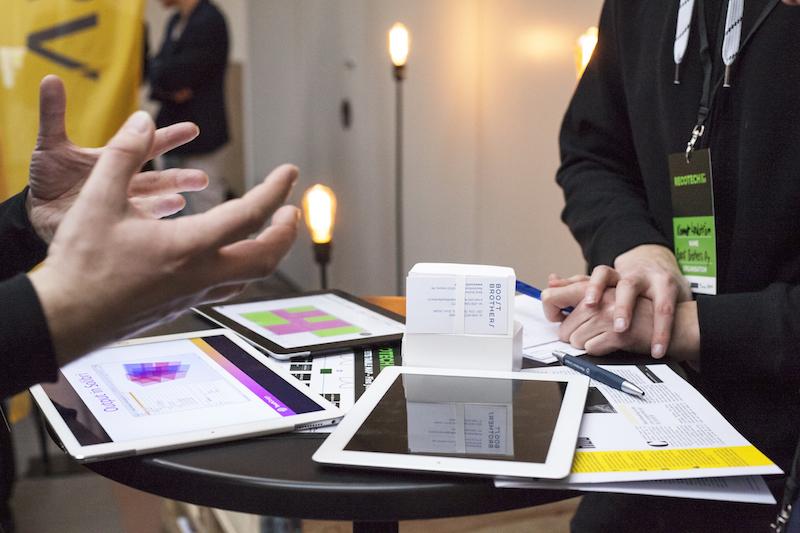 A Few Words on ReCoTech
The buzz around Slush has cooled off at the Pasila Fair Center, but right across the street at our office the buzz is far from over.
In conjunction with Slush, the Fair Center hosted ReCoTech, an event gathering the most innovative startups and companies in the real-estate and construction sectors under one roof. This year's ReCoTech marked the first time Boost Brothers took part in the event.
This year, the fair had a strong emphasis on the real-estate sector, specifically digging into the current wave of digitalization trends in the industry, along with the added possibilities and effects these trends bring to the sector. ReCoTech started off with an array of interesting talks. Among those who took the stage were Peter Vesterbacka, Sami Honkonen and Daniel Kraft. Our specialist Kennet Lundström enjoyed the hefty emphasis on digitalization and the real-estate sector in general, but also felt that the discussion on the latest productivity-enhancing trends in the construction sector was somewhat lacking. Another interesting and truly relevant topic that could have received more attention was industrial construction, Lundström adds.
After the talks and presentations, it was time for a round of "Speed Meets", where representatives of startups had the opportunity to pitch their innovative business ideas to investors, businesses are other influential people in the industry. Our stand received a total of 12 excellent pitches from startups representatives, which served as an efficient and interesting way of getting a grasp of the latest trends in the startup scene of the real-estate and construction sectors.
At the after-party of ReCoTech, we had the pleasure of engaging in a series of extremely interesting discussions with both domestic as well as international players in the construction and real-estate sectors. Based on these conversations, we feel content that the issues and development-ideas of our industry are widely recognized, and some possible joint-development possibilities were identified.
The after-party soon evolved into the after-party of the after-party, and the networking went on until the wee hours of the night. Overall, we feel that ReCoTech was a pleasant experience and an interesting event well worth attending.