Concrete results that change the construction sector
Construction management is a position of trust that we take with respect. We work hard to make sure that projects succeeds and the value of real estate grows. We provide all the services you need to prepare and implement construction projects. Our services are always tailored according to the specific needs of the client and project.
Our high-value added service offering for clients includes construction management services, coaching, and research and development services.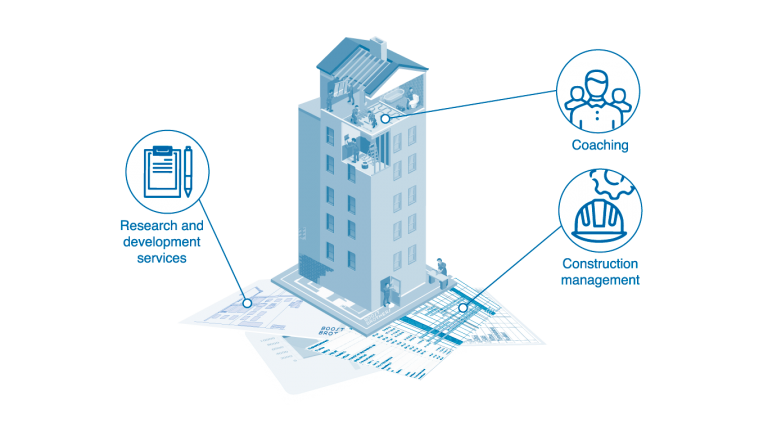 Construction management
Construction management service covers project preparation, cost estimation, procurement, project management and supervision. The service ensures that your project is prepared and carried out according to project quality, cost and timeline targets.
Coaching  
Our coaching service helps the construction project team to succeed and deliver value for money. Coaching enables the project team to utilize new project models, set and audit project targets, work cost-effectively and create innovations together.
Research and development services
Our research and development services help clients and real estate owners in investment decision making, service network design and demanding project preparation. According to customer needs, we search potential solutions and partners, analyze the needs of building users, and develop investment solutions in close cooperation with the customer and stakeholders. Our service adds value by increasing the profitability of construction investments.